About Us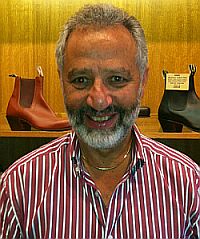 Established in 1976 The Stitching Horse Bootery was created by boot devotee Barry Michaels with the aim of providing the best boots and outdoor footwear to Australians. Now we deliver original and authentic R.M. Williams boots to your front door anywhere in the world! That's because they are the best boots in the world, as every Australian knows.

Boots Online has sold boots all over the world, with many travellers returning customers as their family and friends see the amazing quality of RM Williams boots for themselves. Australian bushmen both city and country have been enjoying the ultra comfortable, quality handmade elastic sided RM Williams boots since their creation in the 1930's. In the late 80's, these boots became apart of iconic attire of the Aussie bushman as major films like Crocodile Dundee and The Man from Snowy River brought them to the worldwide stage.

Boots Online are dedicated to bringing the quality and workmanship you've come to expect from Australian made products. Legendary products like RM Williams Boots, moleskins, Akubra hats and Driza-bone coats can be delivered safely and securely direct from our shop in Australia, anywhere in the world.

Our customer reviews speak for themselves! We pride ourselves on delivering amazing customer service. Join the many satisfied customers throughout the world who have experienced our quality products.